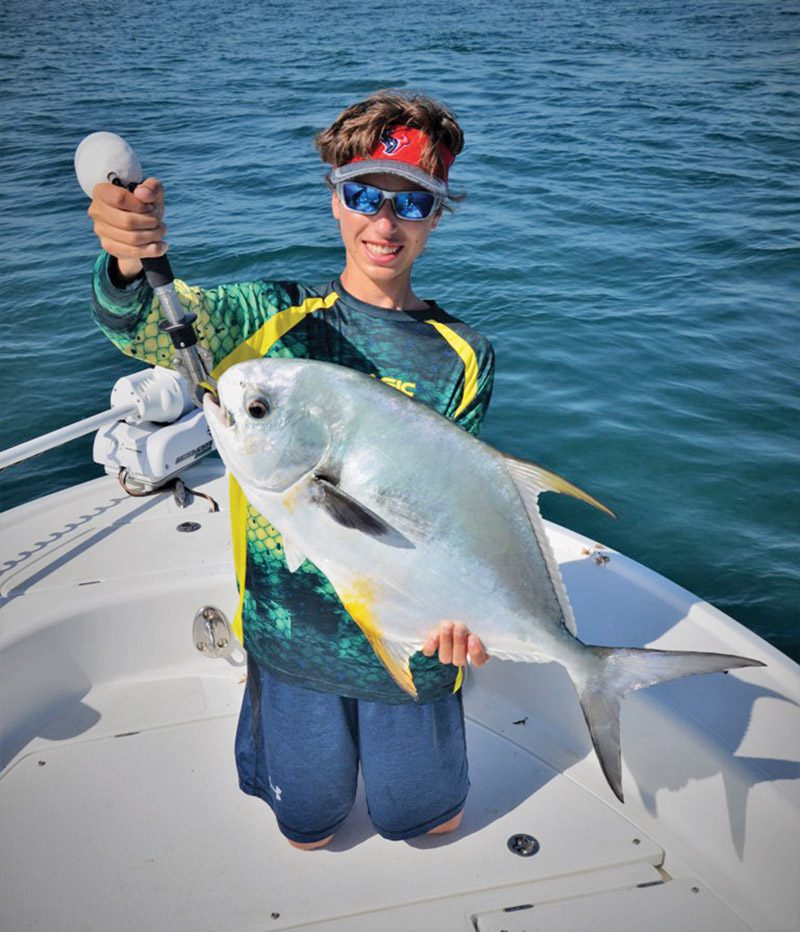 In April, you can expect snook and jack crevalle around in full force. The jacks can run upwards of 40 pounds this month so be sure to have the right tackle aboard. Fishing live whitebaits is your ticket to success in any conditions. Fishing structure such as docks, seawalls, submerged rock piles, and mangrove shorelines will provide plenty of bites. Typically, you will use a 40-to-60-pound braid with a 40-to-60-pound fluorocarbon leader with 5/0 circle hooks to increase your catch ratio. Also don't be surprised if you find yourself hooked up to a random trout and or redfish in the mix while targeting snook and jacks around river structure. Rapala topwater plugs work wonders at first light around seawalls and along mangrove shorelines until about 9 a.m. As the day progresses switch to sub surface baits and lipped crank baits. Size will vary based on water depth fished. MirrOlure's MirrOdine is an amazing subsurface bait that mimics a white bait very closely and is deadly this time of year. These also work great around docks, seawalls, and mangrove shorelines.
Running and gunning along the beach this time of year provides ample sight fishing opportunities nearshore for multiple species on any given day. Cobia, kingfish, jack crevalle, permit, barracuda, shark, and tarpon are all up for grabs. Rigging consists of 5000-to-8000 size spinning outfits with 40-to-80-pound braid with 40-to-80-pound leader. Live whitebaits will work great rigged on a 5/0 circle hook for cobia, jack, and tarpon. Crabs on a smaller 2/0-4/0 2x Eagle Claw circle hook will work wonders for permit. Add a pinch weight if they are suspended in the water column. Kingfish, barracuda, and sharks will require wire leaders with heavy spinning/conventional outfits. Again, larger 2x 5/0-9/0 circle hooks with wire leaders and larger live or dead baits will get the bites. Live blue runners are plentiful and make great larger baits for these toothy critters. Goliath groupers and larger sharks can be exasperating this time of year so reel fast or you may find yourself feeding your hooked fish to one of these apex predators.
FORECAST BY: Capt. Jonathan Earhart
Chaos Fishing Charters
(772) 341–2274
www.chaosfishingcharters.com
jon@chaosfishingcharters.com
PUBLISHERS' NOTE: Heart-felt thanks to Capt. Giles Murphy for contributing the Martin County Inshore/Nearshore forecast since January 2018! Giles, enjoy the well-deserved time with your wife and son. We'll see you at Stuart Angler on our distribution runs and we look forward to those brag board photos from your family fishing adventures!