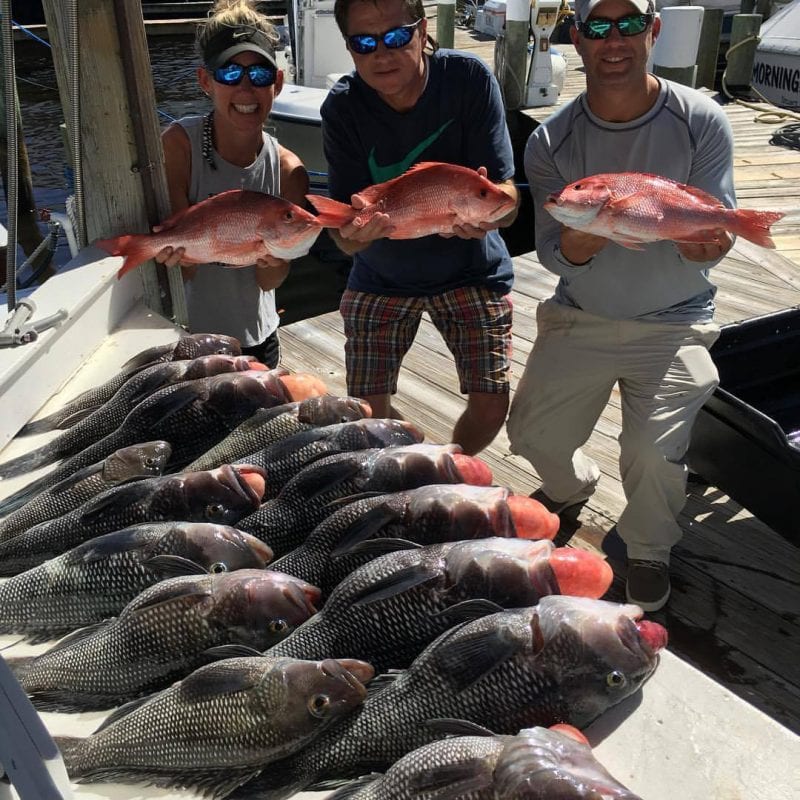 Dear Santa for Christmas I'm asking for 37 Stuart Boatworks, with a pair of 400 hp Yamaha outboards, Rupp outriggers, Garmin electronics, a few more Blackfin rods with FinNor reels and most of all, better weather for 2018 please.
It's been extremely windy, rainy and rough this past year and if this December is anything like most, I'm sure that it's going to continue. But there is a silver lining, the northwest winds, bigger swells and colder temperatures push large numbers of sailfish, dolphin, blackfin tuna and wahoo down our coastline.
This is another one of my favorite times of year to fish here. I love trolling dead ballyhoo while using dredges to attract the fish closer to the boat. 'Tis the season to pull a spread focusing more towards sailfish and dolphin using small naked ballyhoo rigged on circle hooks and maybe a big bait in the short rigger if it's not too windy. I also like pulling a squid chain on the other side of the spread when we can.
If targeting wahoo while we're still targeting the sails and mahi, I normally sacrifice a flatline and the second dredge and put a planer or one of our Canon 10TS downriggers down with double-hooked mullet or ballyhoo and a Scylla Lure over top of it. Try to fish it just above the thermocline, and if you happen to have the same downrigger, there is a cycle function, I definitely recommend using it.
This time of year, the fish typically travel down our reef systems and 85, 135, and 175 feet traditionally seem to be pretty good depths to look for edges and bait to fish on. Obviously, there are no fences out there and if conditions are right inshore or offshore of those areas, there's a good possibility of capitalizing there.
Live bait has been pretty easy to catch lately and there is a boat selling it at the mouth of the Pocket again. it's a great time of year to fish it. Slow trolling, drifting, or kite fishing will all work well, especially when you have one of those holographic stripteaser dredges drifting along with you. Just make sure you've got your Costa Sunglasses on so you can see the fish when they fire in there, that's my favorite part.
The water has been extremely warm this year and I expect bottom fishing and cobia fishing to continue and be pretty good as well. Check out Capt. Rocky's report to find out more about that.
Hope y'all have a great holiday season and hope to see you aboard Off the Chain Fishing Charters.
FORECAST BY: Capt. Scott Fawcett
Off the Chain Fishing Charters
Phone: (772) 285-1055
Email: [email protected]
www.offthechainfishing.com