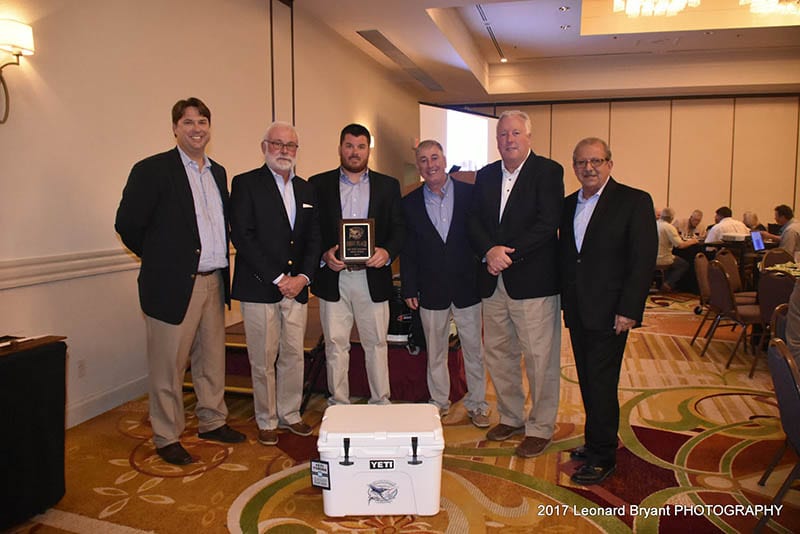 Plans are nearly complete for the Stuart Sailfish Club's 65th annual Light Tackle Tournament, and the stakes are high. Cash prizes, based on minimum participation, will see a first-place prize of $5,000, second-place payout of $2,500, third-place winnings of $1,500 and a daily prize of $500.  The tournament will be held December 5-8, 2018, at the Hutchinson Island Marriott Beach Resort and Marina, located at 555 NE Ocean Blvd, Stuart, FL 34996.
Tournament organizers promise great prizes and gifts every day, as well as breakfast, lunch-to-go, and a barbecue dinner on the dock, every fishing day, and a fabulous awards banquet on the final day, Saturday, December 8.
The entry fee is $3,500 per boat, with an early entry discount of 10%, if the entry is paid in full by 5 p.m. on November 23.  The first 15 boats to register, and pay in full, will also receive free dockage.
The Sailfish Club is also pleased to announce they are bringing back the Treasure Coast Championship. There will be an automatic free entry, providing boats fish all three legs of the Pirates Cove Sailfish Classic, The Stuart Sailfish Club's Light Tackle Tournament and The Pelican Yacht Club Sailfish Classic.
The Stuart Sailfish Club and Light Tackle Tournament are family-friendly.  The Hutchinson Island Resort has activities for the entire family including pools, beaches, water activities, golf and more.
The tournament will benefit the Stuart Sailfish Club's Scholarship fund to provide scholarships to six Martin County students who are furthering their education in the fields of marine science, marine biology or marine conservation.  The Stuart Sailfish Club is a not-for-profit 501(c)(3), all registration fees and donations are tax deductible.
To register for the tournament, or to keep up with the latest tournament news, go to www.stuartsailfishclub.com/light-tackle-tournament. To become a sponsor, or to donate to the auction, call (772) 286-9373, or email Sailfish@StuartSailfishClub.com.
About the Stuart Sailfish Club: The Stuart Sailfish Club is located in Stuart, Florida, the "Sailfish Capital of the World". It was formed more than 77 years ago and incorporated in January of 1941.  It is one of the oldest sport fishing and social clubs in the United States, formed for the purpose of promoting the conservation of game fish and encouraging visitors to fish in Martin County waters.