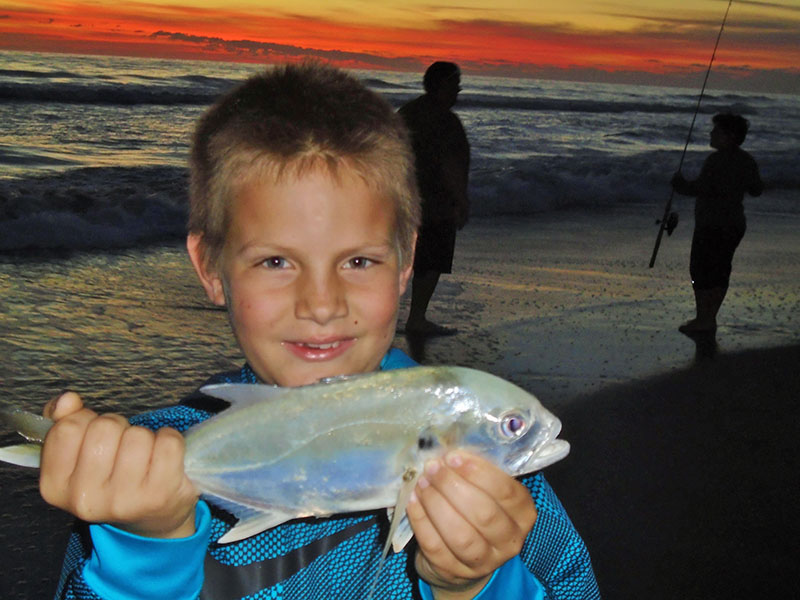 Snook will be on everyone's mind this month and it should be. This is the time of year they start to leave deep holes of winter for inlets and beaches along the Treasure Coast. The spawn for snook starts at the end of April and lasts all the way up to July. Warmer weather means water temps are up and longer days to get a slot fish and over slot. If the water stays clean, there should be no problem site casting for them along the beaches. First light is always a good time to get a chance for some really big snook. Get to the beaches an hour before sunrise and you will be on them at high tide. Best beaches are Bathtub Beach, Walton Rocks and House of Refuge. Throw some plugs like the Yo-Zuri Crystal Minnow in silver and black. Also try some soft rubber baits D.O.A. C.A.L. silver and black and Monster X Shrimp in root beer color. Snook fishing at bridges will still be good but look for windy days to produce the best times, and also at the inlets.
Tarpon fishing right before the full moon and a week after will be hot. Bridges like the Roosevelt will hold big tarpon up to 150 pounds so don't be shy using heavy gear. Number 9 circle hook tied to 80-pound leader, main line being 65-pound braid to get it done. A nice stiff rod like Fin 12 from Blackfin Rods, an 8-foot rod with a lot of backbone. Throw Hogy Lures in black and white to get on the bottom and also big lip plugs will work. But nothing better is than menhaden, or better known as bunker, to get these fish. Throw in the direction the current is running and hold on. In the surf, use big spoons to target rolling fish.  Take off the treble and replace it with a number 8 or 9 circle hook. Best places are the old Roosevelt Bridge, Walton Rocks Beach, north near the boils, and the House of Refuge.
Pompano fishing will be gone but big brother, the permit, will be around and there isn't any better place then Walton Rocks Beach to target these fish. They come from the deeper water of the boils to feed off the up-close reefs of Walton Rocks. Look for schools at first light and during high tide. Use shrimp on a jig head and throw right in front of them. Small crabs will work too. Good luck and tight lines!
FORECAST BY:  Chris Sharp
Beachwalker Guide Service
Phone: (772) 475-8412
Email: beachwalker32@gmail.com
www.facebook.com/BeachwalkerGuideService