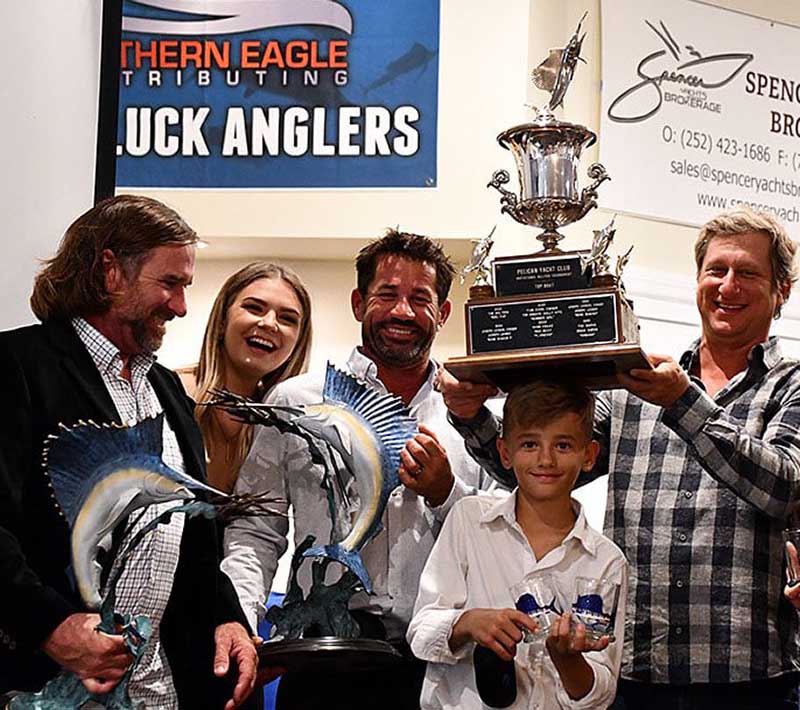 By Ed Killer for Coastal Angler Magazine
For the second consecutive year, the sailfish action at the Pelican Yacht Club Invitational Billfish Tournament was a little slow. But that didn't keep these guys from having fun anyway.
A fleet of 23 boats fished the first week of January out of the elegant Fort Pierce social club to catch and release 124 sailfish. Radio operator Allyson Francis joked at one point she thought the sailfish may have been wearing facemasks since the bite was so slow.
Francis may have been right. Usually, the sailfishing is much better than that.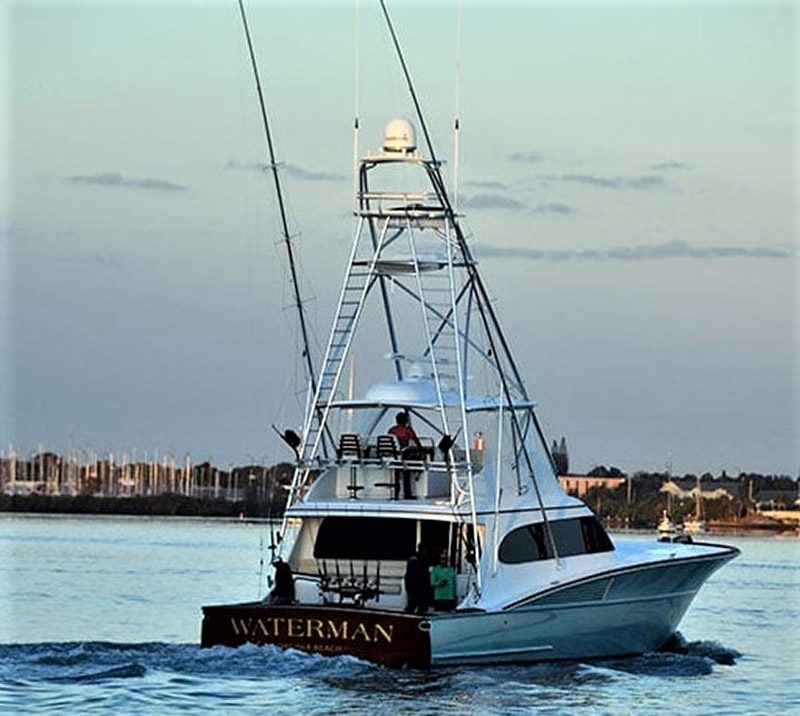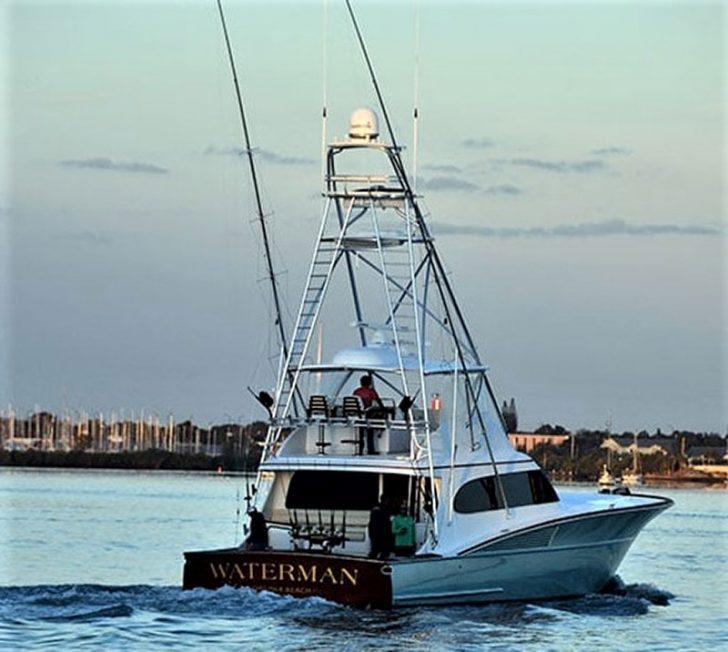 Over the past 10 years of this event, anglers have tallied more than 340 sailfish releases six times. Two of those years, the fleet amassed two of the Treasure Coast's largest sailfish hauls in six decades of sailfish tournament fishing.
In 2012, the fleet caught 736 sailfish. But in 2019, the fleet crushed that record by catching and releasing 969 sailfish.
This year, it was all about finding enough sails in small groups to get enough to win. Waterman, a 57-foot Ricky Scarborough owned by Mike Standing, a restaurateur from Virginia Beach, and led by Capt. Kevin Paul of Fort Pierce, who was leading a team for the first time all season, wound up on top with 13 sailfish releases for the tournament. Waterman enjoyed the best fishing of the week for any team on the tournament's final day in the event's final four hours. The team caught six sailfish after noon and eight total on the final day.
Paul said he got to the spot late, but his anglers made it worthwhile.
"We had caught two fish in the morning up by Disney (offshore of Wabasso) and heard Josh (Capt. Josh Chaney aboard Champagne Lady) catch a triple," said Paul, who is known in Treasure Coast sailfish circles as KP. "That kind of motivated us to move."
Paul's anglers reeled in their lines and headed south about 12 miles where a number of other tournament competitors were already fishing. Waterman's crew consisted of Standing, Ronnie Fields, Mark Blackwell, Jimmy Variety, Sutton River Paul and mate Shaun Gibson.
Fields, a longtime sailfish tournament captain, was named the tournament's top angler, with nine sailfish releases. Paul worked as a mate for Fields for about two years.
"It's fun fishing with someone you spent so much time working with," Paul said.
The six afternoon catches were enough to lift Waterman up through the standings. The team began the day with five catches for the tournament, trailing Dakeri, led by Capt. Christian Springsteen of Fort Pierce. Dakeri caught six sailfish on the tournament's opening day and entered the final day with the lead.
Dakeri owner Ken Krumins, of Winter Park, caught eight of the team's 10 fish. Dakeri also had Sean Doyle, Josh Turner and Chris Pakarinen aboard.
"We had a great morning and caught one right out of the gate," Springsteen said. "We made a couple of turns and picked up a couple more bites, but we caught our last sailfish at 12:06 and never saw another one after that."
Springsteen said he was within sight of Waterman all afternoon.
"We watched KP catch all of his fish," Springsteen said.
Dakeri caught four fish on the final day to finish second overall. Champagne Lady caught six on the final day. Vintage, Wrapped Up and InTents each caught five the final day. A total of 65 sailfish were caught on the final day by 19 boats.
The 42nd annual Pelican Yacht Club Invitational Billfish Tournament will take place Jan. 10-15, 2022.
Results
13, Waterman, Capt. Kevin Paul
10, Dakeri, Capt. Christian Springsteen
9, Vintage, Capt Hans Kraaz
9, Lo Que Sea, Capt. Mike Brady
9, InTents, Capt. Rhett Bailey
Fleet totals — 124 sailfish releases, 23 boats
Daily awards
Jan. 5 — 6, Dakeri, Capt. Christian Springsteen
Jan. 6 — 3, Vintage, Capt. Hans Kraaz Jr.
Jan. 7 — 3, Waterman, Capt. Kevin Paul
Jan. 8 — 1, Floridian, Capt. Glenn Cameron
Jan. 9 — 8, Waterman, Capt. Kevin Paul
Top angler — Ronnie Fields, Waterman
Top female angler — Michelle Keeney, InTents