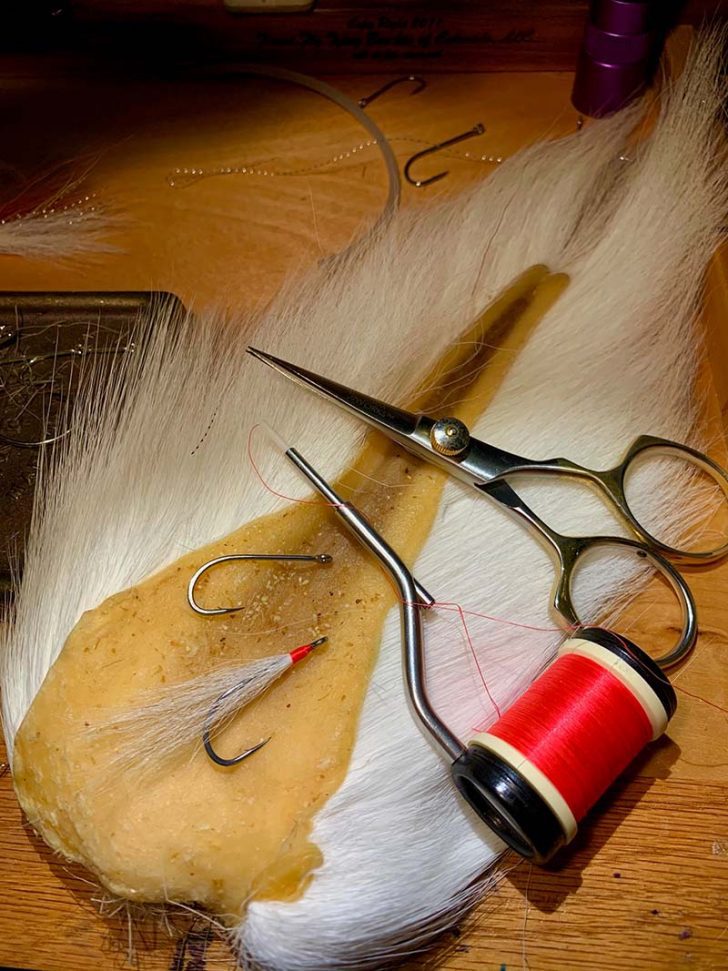 Long story short, it's fun, exciting and adds to the learning experience to help you to understand the whole flyfishing game better.
Here are some of my most frequently asked questions throughout the years.
Q. How difficult is it?
A. Not difficult at all. The art is very easy to learn in classes or online.
Q. What is the most important piece of advice you can give to any level fly tier?
A. Use the best quality hooks for your fishery! 
When it comes to our saltwater fishery, we depend on good tackle, especially hooks. Tying your own flies means also choosing the right hooks in the best quality which can be the difference in make or break in landing your fish of a lifetime. Nothing is worse than hooking into a big fish, losing it, and realizing it bent your hook.
Q. How important is it that my fly is perfect? 
A. Not as important as you may think. 
We have a ton of different materials to choose from. Go wild and try everything you think might work for you. Time will tell you what are the best and most efficient materials for your patterns and your fishery. On a personal note, usually less is more or in other words nice and translucent.
Q. Will tying my own flies save me money?
A. On average I believe that you will save a lot of money in the long term.
If you still not convinced yet tying your own flies, I highly recommend buying good quality flies. Yes, they will be eventually more expensive, but as always you pay for what you get.
For all the ones who are excited to become now a fly tier, go ahead and visit your local fly shop for how to get started. Some shops might even offer fly tying classes, otherwise check out YouTube to get access to a ton of fly-tying videos. You'll be surprised at how easy it is and trust me, there is nothing better than catching fish on your own tied flies!
The Fly Fishing Column is written by Capt. Michael Mauri, www.mauriflyfishing.com, michael@mauriflyfishing.com, (772) 485-3321.