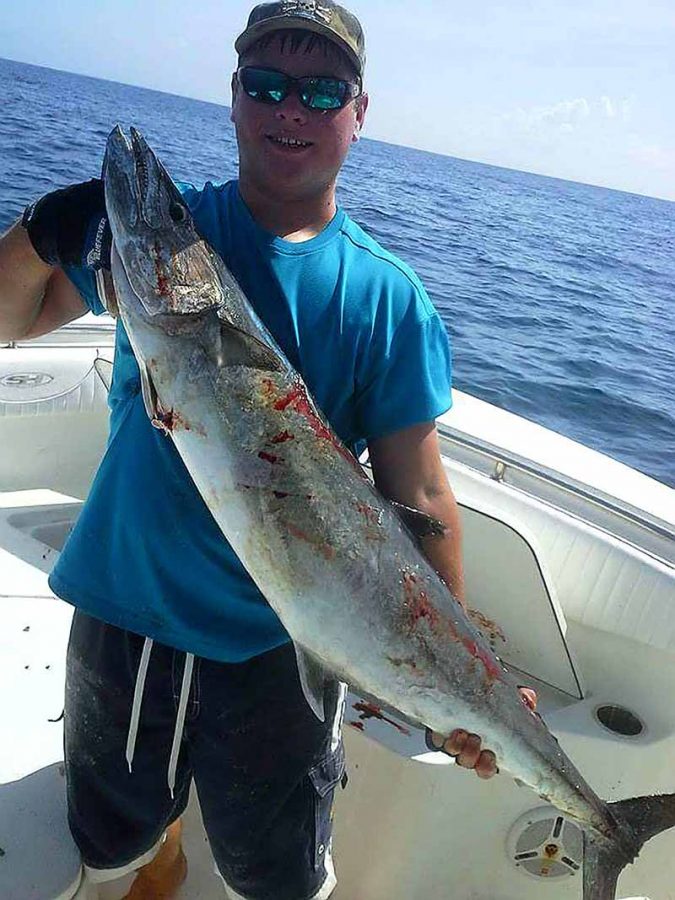 Snapper will be on the catch list for February and many varieties will be around reefs, wrecks and structures. Look for them in water depths from 10 feet to 125 feet and farther. There are multiple species of snapper and they will be on the hunt for food.  Mutton snapper are one of the most sought after in the snapper family. Muttons can be found near any kind of structure, man-made or natural. Mutton snapper seem to stay in the sandy areas around the structure and are very skittish fish.  It is recommended to use a long fluorocarbon leader no more than 30 pounds.
Another snapper species to look for is the mangrove snapper. These fish are also found around structure, manmade or natural, but unlike mutton snapper, these fish are caught much closer to the structure, often hiding in cracks and crevices waiting for food, and they are not as skittish as muttons, so you can use a shorter leader between five and ten feet.
The lane snapper bite will also be good this month.  Lane snappers don't get as big as mutton or mangroves but they can be as big as 4.5 pounds.  These are a tasty fish with a good fight for their size.  Like the mangrove snapper, they will hold tighter to structure.  You'll catch these while bottom fishing for mangrove and mutton snapper.
You can hook snapper on a smaller live sardine or dead baits, such as a sardine plug, squid or a chunk of ballyhoo. Even a nice hand-picked shrimp will be appetizing to these fish.  As far as equipment, I use light 10-pound tackle if I am fishing the beach and to 25- to 30-pound tackle if fishing depths to 100 foot.
The possibility of catching a red snapper is there, but if you land one, please release the fish unharmed.  Red snapper season is closed so they are not legal to keep. Prior to snapper fishing, please familiarize yourself with the rules and regulations for the East Coast (the West Coast rules and regulations are different).  Each variety of snapper has a different size limit so be sure to know the legal sizes for each fish you catch.  Be sure to have a venting tool on your boat for any bottom fish that you may catch that is too small or needs to be thrown back. Have a great time on the water and good luck.
FORECAST BY: Capt. Danny Markowski
LottaBull Fishing Charters
Phone: (772) 370-8329
Email: lottabull4@bellsouth.net
www.lottabullfishingcharters.com