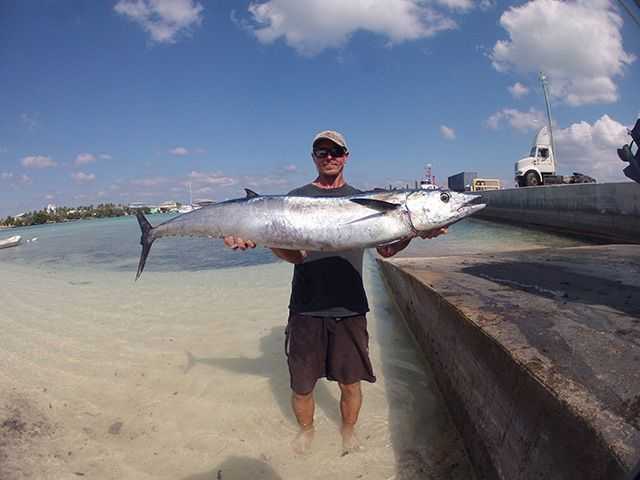 [dropcap]M[/dropcap]arch is one of Long island's best fishing months. It blends the pelagic migration of wahoo, tuna, mahi, and billfish together in to the next two months to give you the best chances of a grand slam day. We tend to see bigger wahoo this time of year with 40- to 50-pound fish being average size. They tend to feed mostly on small tuna and bonito. We always put a 10-inch braid marauder in the spread, typically a black and purple, but the new Yo-Zuri Sashimi Bonitos work great too.
Most of the fish like to congregate in certain spots of the Simms Bar and to have local knowledge of the place really pays off. The previous month has been slow off Simms Bar due to westerly winds. We had times when we would troll up and down, try vertical jigging, try deep trolling with split tail baits on down riggers, and even tried chunking for the wahoo and they were just not biting. We jumped over board and saw wahoo floating around the chunk line but they were not interested in eating anything. Fish can sometimes be almost as finicky as women. But as the saying goes, any day on the water is better than in the office.
Always a good practice to have a deep drop reel with you when the bite is slow. It can be nice to make the day pay off with a swordfish or some red snapper and grouper. Looking forward to the full moon coming and bringing the bite back into action. Tight lines!