By: Capt. Mike Manis
For the most part, this is one of my favorite months. Although it still heats up during the day, it's beginning to feel just a little like Fall in that you can feel the difference in the air just before dawn. Too, before the low tides and consistent north winds of Winter begin to push our way, we have a window with favorable winds that allow us to hunt both snook and redfish as they each enter seasonal transition periods.  Because they're separate and unique, sight-fishing opportunities are possible on mangrove shorelines and on open grass flats.
Snook will slowly begin making their way from open water shorelines towards backcountry creek systems. Last month, most of the fish I saw were on outside shorelines facing open water. Now, especially on higher water, I'll begin exploring shorelines an island or two back. If it's an area without a group of islands, I'll explore down creek systems that run adjacent to the outside.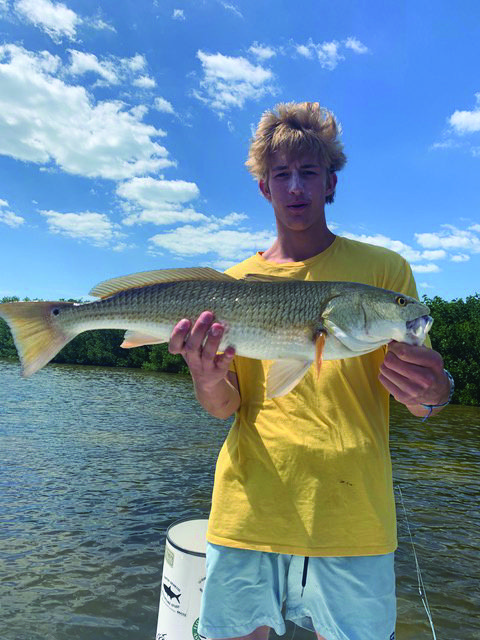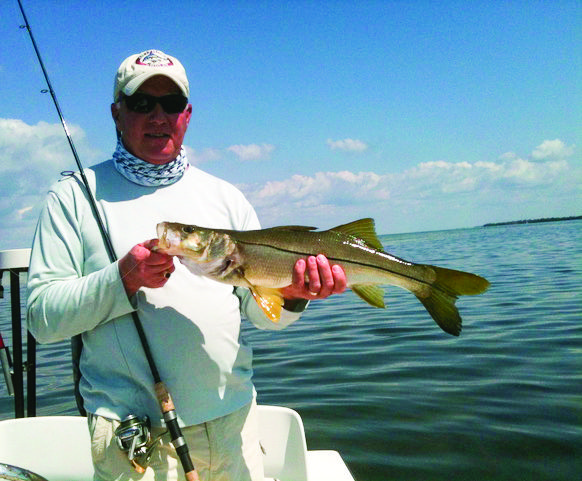 Redfish are coming off their August and September spawn and will still be grouped up on open flats. Any bay or sound could hold fish. In past years, flats with good flush from the Gulf were a good bet. Spotted sea trout have been active this year and this bite should pick up as the weather begins to cool. First thing in the morning is best and anywhere in two to four feet over some decent grass is a good bet. This is a great time to break out the top water plugs. Tarpon should still be in the upper harbor anywhere between the Peace and Myakka bridges. Here too, a first light is the best time to look and really all you need is the deep running D.O.A. bait buster.  Also, in the same area between the U.S. 41 Bridge and perimeter canals, it's not unusual to run into a school of big black drum.
Moreover, snook and redfish aren't the only species transitioning this month as there's lots going on off the beach just outside the passes. Spanish mackerel, bonita, and kingfish are on the move following schools of baitfish. Looking for diving birds is a great way to find the fish. A few years back, I caught the biggest redfish that I've ever caught while fishing under the bait outside Little Gasparilla Pass. It's just one of those areas where you never know what you're going to run into. It's also a great place to get into your backing.  Until next month, good tides.