By Keith Lozott Contributing Writer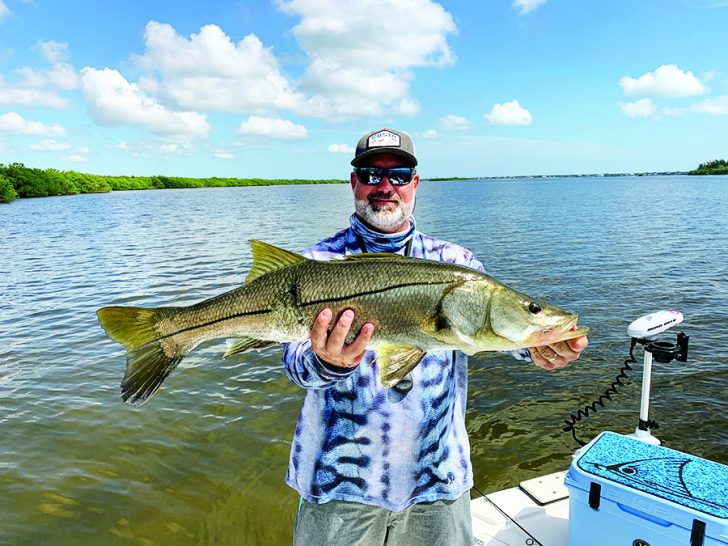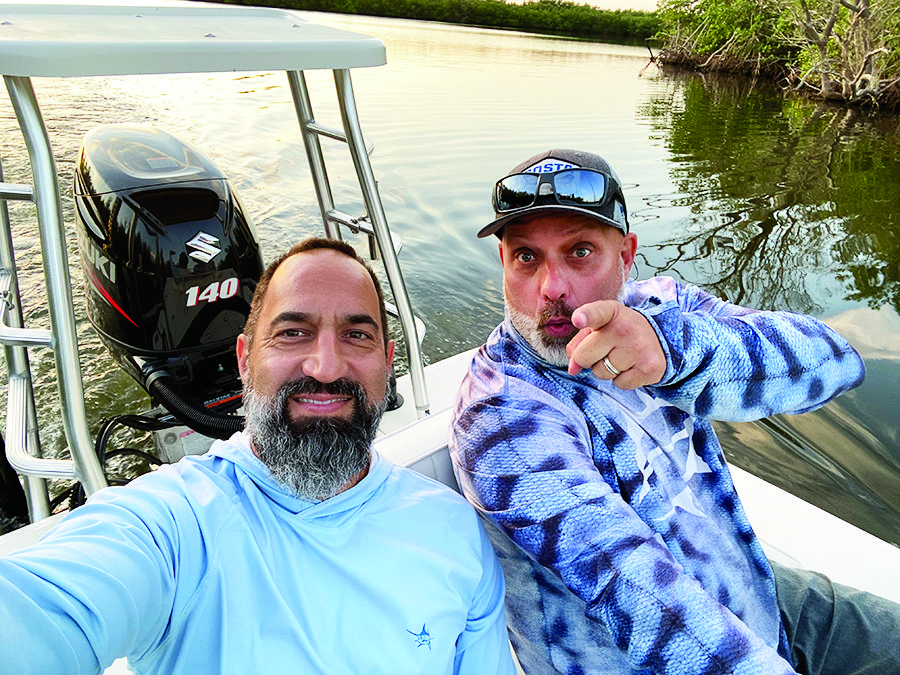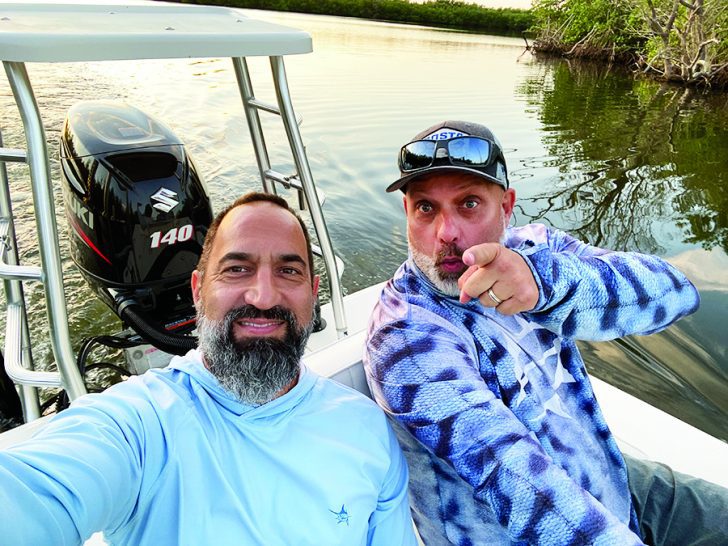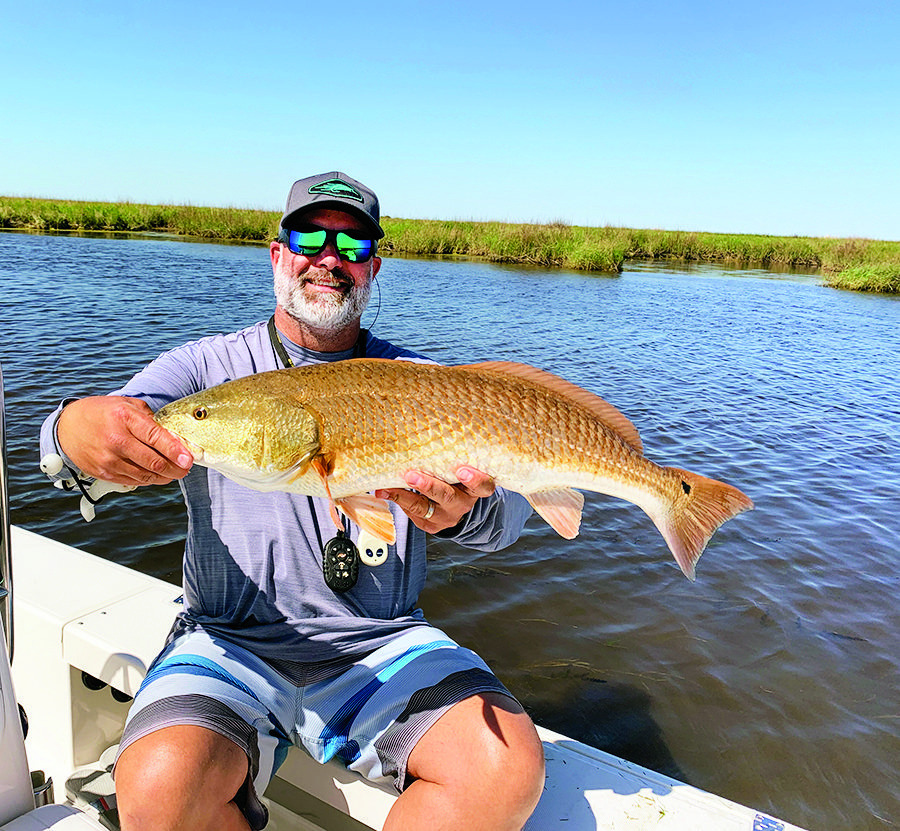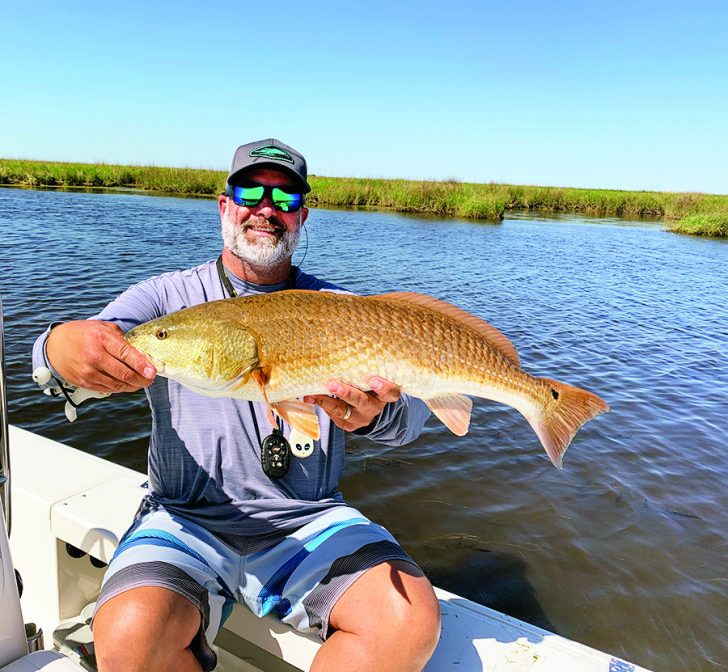 Typically, I don't believe in superstitions, but after a recent fishing trip with my buddy Neil, I may be a believer!!!  The morning started slow; I caught a small snapper and small snook. Neil was in skunk mode, so we decided to try a spoil island where I've caught some trout, snook, and a gag grouper on a prior trip. To our dismay it was dead as well. Just as we were about to exit stage left, Neil was working a topwater lure back to the boat when what appeared to be a large bull shark came up from the bottom and tried to hammer the lure. Unbelievably it totally missed the lure and disappeared. It was impressive to witness such a big specimen of a fish take a swipe at the lure.
After the "Shark Week" experience, we continued to struggle so I decided to implement Plan C and move from the east side of the Indian River to the west side. I've had some nice fishing on the west side with trout, reds, and snook. We made our way across the river stopping at another spoil island only to be greeted with a jack attack. I landed several jacks and Neil hooked one that got off. His skunk was still intact but with jacks around I figured that would change. Unfortunately, that wasn't the case.
We used the trolling motor to quietly make our way towards the mangroves hoping to get a glimpse of a red, snook, trout, flounder, or any inshore species willing to bite.  As we approached the shore, we noticed another bull shark working the shore and of course I had to make a cast or two at him, but he had no interest in my offering. We kept working the shore and finally it happened for Neil!!!  He made a long cast and almost as soon as the lure hit the water, he was on with a nice fish, but we couldn't see what it was. He started gaining ground getting it closer; enjoying the fight and then it happened! The fish came unbuttoned and at this point I was like dude, what did you do in a previous life to deserve this??? We made our way toward a dock that I know holds snook. I made a long cast and right then I was hooked up with a huge fish. It was a big snook; I got her to the boat, revived her, and released her to fight another day.
Success! I said, "let's go to lunch and call it a day". I asked Neil if he was hungry and then he disclosed to me that he ate a banana for breakfast! Neil knows not to bring bananas on the boat (it's bad luck), but it didn't occur to him that the curse would remain in effect with it digesting in his stomach. Myth confirmed or was it bad luck? He should've brought his lucky rabbit foot!!!
Keith Lozott The Fishing Realtor