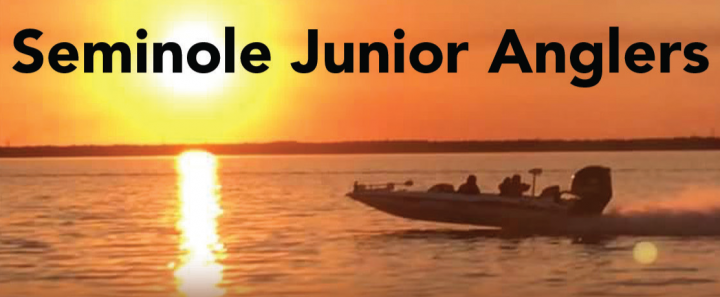 Big Hello to the friends and family of the Seminole Junior Anglers. We wrapped up our 2021-2022 tournament schedule in April on the Kissimmee Chain of Lakes. This year we have several teams in the top 10. Our Florida Bass Nation High School State Championship is June 11-12, 2022, this year on the St. John's River in Palatka. We have 6 teams that have been awarded qualifying births into this championship! As you know in tournament fishing, nothing is given to you…it must be earned. I can't wait to report back to you next month with the results of this event and let you know how many of our SJA teams will be heading to Nationals on Lake Hartwell out of Green Pond Landing in South Carolina. One of these years, we will produce a National Champion… mark my words!
Our lakes in Central Florida are starting to heat up…not the fishing, but the water temps. Look for the fish to begin moving deeper and deeper. I have heard of some nice bags still coming out of Kissimmee and Lake Toho and the Harris Chain of course. I would concentrate on the low light conditions in the morning and later in the evenings. Fish will begin to chase bait early and late, but the middle of the day action will be tough. After a big rain, look for moving water areas and run offs. Shell beds will always produce this time of the year and don't forget about those man-made fish attractors. These are normally placed in 10ft or more of water and fish love them.
A big thank you to Coastal Angler Magazine, Airport Jeep Dodge, AFTCO, Huey Magoos, Kysek Coolers, Onyx, Boat Tree Marina, Gumbo Wars, Bitter's Bait & Tackle, Oakley, Power Pole, Lowrance, our boat captains, parents, volunteers, and sponsors. We all do what we can to keep these student anglers on the water. I thank you! If you know a high school aged angler who would like to gain experience in tournament fishing, please contact me: Dave DiMauro, 407-353-4575.