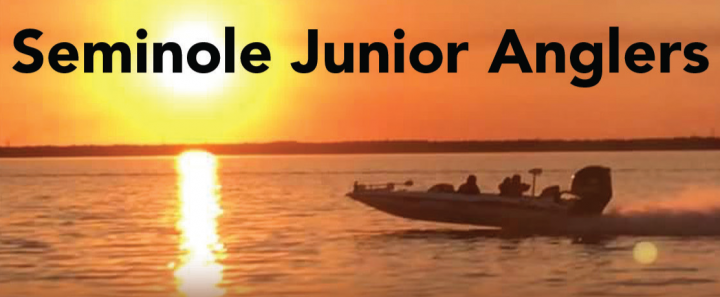 It is that time of the year where you can catch bass in all three phases and depths. Pre-spawn/ spawn / post spawn – shallow, mid-level depth and deeper water. It is a fun time of year to be on the water in Florida. You can also watch for the bream spawn. Listen for these breams up shallow – you can even smell them, really no kidding. The bass loves this forage. There are shad spawns going on too.
With all the bait in the water, you will have no trouble at all catching bass these days. Get out on the water early and watch all this activity around you. It is a great time to get your personal best. Speaking of best – your Seminole Junior Anglers are having one heck of a year. Right now, they are leading a huge field of 175 high schools in the State of Florida for High School Club of the year. SJA won this award last year and most likely will repeat as back-to-back Champions. This is the highest honor you can receive as a high school club fishing organization. Coach Dave is so proud of each team. Seminole Junior Anglers are a great group of student anglers that can fish. They also have a team that already qualified for the National Tournament on Lake Harwell in late July 2023. SJA will be bringing all 7 teams to the State Championship this June on the Harris Chain, hoping to qualify more teams for the National Tournament in July. Please help raise some funds to cover costs for the State and National events this summer. Call Dave DiMauro, Director – Seminole Junior Anglers. 407-353-4575. SJA is a non-profit / 501C3.
Quick re-cap of the year so far – SJA had two tournaments recently. Okeechobee in March and St. John's River in April. Teams did amazing things in both events. One of the teams had big bass on the St. John's with a 9.9-pound beast. In Okeechobee one team finished in second place with just over 18 lbs. SJA has qualified one team for Nationals in July, and all 7 of the teams will be going to the State competition in June on the Harris Chain!
We hope to qualify a few more for Nationals after the State Competition. We also had one of our anglers win the High School Bassmaster Classic held in Knoxville, TN – in conjunction with the Bassmaster Classic last month. Thank you everyone for your partnership and support of our club. Coach Dave.