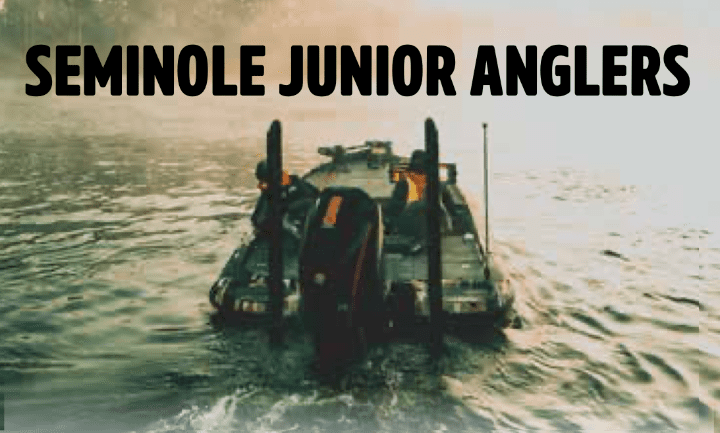 Another season begins for our Seminole Junior Anglers. Our first tournament of the 2023/2024 season was September 9 and 10 in Palatka on the St. John's River. If you ask any of our teams, they will all tell you this is the most difficult body of water we fish all season. Our teams pre-fished and practiced leading up to the tournament ready to execute their plans on Saturday and Sunday. Then Mother Nature sent in the curve ball!
On Friday the 8th, in the middle of the day, an extreme band of storms came through the area dumping 3-4 inches of rain and dropping the temperatures by over 10 degrees in a matter of just a few hrs. This was not ideal for fishing…
While all 134 High school teams had to deal with the same challenges making the bag weights lighter than most tournaments. The Seminole Junior Anglers battled and finished up fairly decent for the weekend. Our best finish for the weekend was James Crews and Ben Brackett at 10th place with 11.52 lbs on Sunday 9/10.
With the St John's River tournament behind us, we are looking forward to our next tournament on Lake Harris in Leesburg on October 7-8. The Harris chain is considered our "home lake" and we are ready to weigh some heavy bags!
As always, we want to thank our platinum sponsors: Avid Sportswear, Mudhole Custom Tackle, Mulinax Ford, Accurate Fence, Oakley, Grove Scientific and Engineering, Dave's Hot Chicken, Quantum Fishing, and JJ's Marine!
Coach Troy Bennett