By: Captain Terry Fisher
Summer time fishing can offer anglers great opportunity for a 'fish of a lifetime'.  Warm waters, higher and stronger tides will assist spawning and feeding activities for some of the most sought after, inshore/offshore game fish that are inherent to our waters.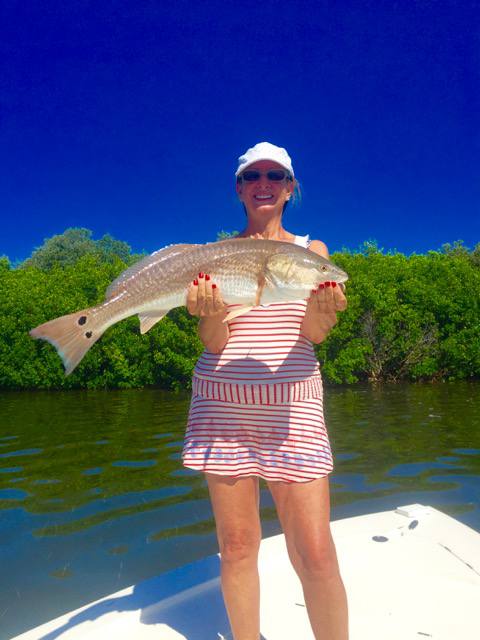 Spawning snook will be swimming in and along the beach trenches of the intracoastal waterways and around the islands. They will be active on both incoming and outgoing tides especially around the inlets. They will also be found in any of the passes, especially early morning or late evening. Other than artificial presentations, live or cut baits of choice will include pilchards, pinfish and shrimp. I prefer to free-line live baits when in pursuit of these fish. Use hooks to match the size of the bait presentation (1/0-4/0) and have a substantial leader (30-40 lb. Fluorocarbon) to match the length of the largest fish you expect to catch (not necessarily the size you dream of catching). Be realistic, if you overcompensate, it will come with 'penalty'. However, be advised that these fish can be substantial in size.
A few tarpon are still up around the bridges.  Some may be seen just off the beaches, anywhere from 50 yards to 5 miles out. If the water is dirty from strong westward winds, look for them further offshore.  I recommend large live pinfish and small crabs on 5/0 to 7/0 circle hooks for best results. I prefer to use 80lb. fluorocarbon leader (the length of the fish).  If fish do not bite, try using a lighter leader (40-60lb), especially when smaller tarpon are around.
Large Mangrove Snappers, Lane and Vermillion are on the reefs and will eat squid, shrimp and bait fish of all types and sizes (dead or alive). Hook on a jig head and drop. Use light fluorocarbon leaders (20-30lb) with 1/0-2/0 circle hooks for these species. These fish, along with permit have been active. I prefer crab with heavier leader for the permit.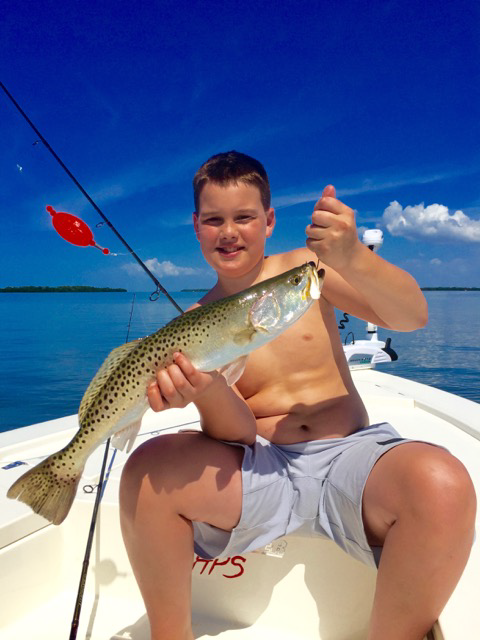 The redfish bite is very good. I recommend fishing for them during the morning, regardless of any higher, afternoon and evening tides (the afternoon heat will put them down). Summer rains, light southerly and westerly winds should keep water levels high enough to access remote areas around spoil islands holding these fish. Other than gold spoons and soft-scented baits, large live shrimp and an occasional cut pinfish are my baits of choice.
This is Captain Terry Fisher of Fish Face Charters. Website: www.fishfacecharters.com. Feel free to contact me at 239-357-6829 or email me at [email protected] to schedule a charter to catch your 'fish of a lifetime'. I am also available as 'Captain for Hire' (by the hour) on your vessel for safety, navigation, fishing techniques and actual locations to insure catching fish is a regular event. Check out my weekly fishing 'blogs and tips' at www.goboatingflorida.com.