Latest in Fishing & Outdoors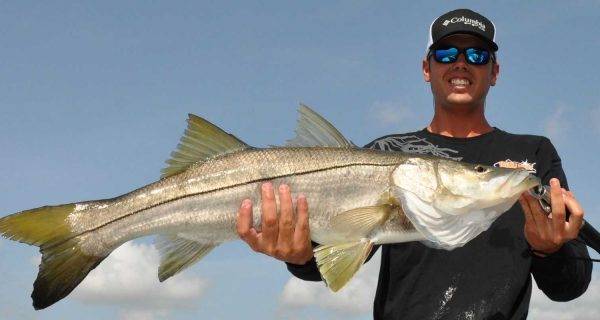 The guide wore the worst poker face ever. His cautioning instruction was almost laughable. His wry grin totally gave away his hand. For a fleeting moment, and as line hopelessly disappeared into the tannin-stained water, the angler's day passed through his memory the way a near-death experience flashes one's life before his eyes. He almost—almost—wished he hadn't tangled with that pre-dawn 100-pound tail-walking tarpon. He nearly regretted the two tackle-testing tugs of war against snook topping 30 pounds. He came close to wishing he hadn't been compelled to cast a topwater plug into a raging school of daisy-chaining 40-pound jack crevalles.
Dec 4th, 2012
Currently, almost 250 guides, charters, fishing lodges, outfitters, and fly shops are set up for booking through Fisher Guiding. This week, we went live with a few new features that make booking and scheduling both easier and more transparent for all parties.
I recently had great day fishing the Indian River Lagoon, and the good news is the trout are back in some of their old haunts south of Vero and Fort Pierce.
The Croakies ARC System – The most technically advanced line of sport retainers, with a sleek and modern look – …
Typically coming in under 30 pounds, it is easy to transport, it's quiet and super stealthy, and with a standing view it makes for a fantastic platform.
The 11th Annual Blue Wild Ocean Adventure Expo, an action-packed water sports expo for watersport enthusiasts of all ages.
Kaku's Voodoo Child has Arrived. New for 2018, the Kaku Voodoo is the ultimate sight casting paddle craft. This Authentic Fishing Paddle …
With Florida scallop season coming to a close this month, FWC is looking for opinions on how the seasons should …
Sep 20th, 2018
RT Marine presents the ADDA-TOP UNIVERSAL with patented GAMMA technology that exhibits the industry's best engineering, craftsmanship, quality of material, …
Sep 19th, 2018