Latest in Fishing & Outdoors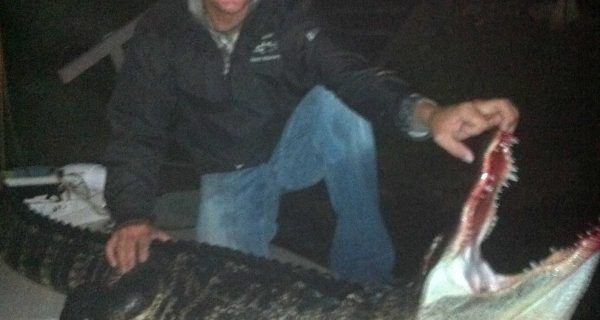 It was one of those Florida nights where everything was very still, the black water we were floating in looked like a big mirror. It was hard to determine where the water stopped and the sky began. The only thing that gave it away was the eerie red eyes that were staring back at us. We were on the great Lake Okeechobee in the central part of Florida hunting down the American Alligator! To say that my clients and myself were excited would be an understatement. We were ecstatic!

The two day competition was greeted by nearly calm conditions on the first day and it was only minutes after lines in that the first fish was released and tagged aboard the Kalex.