Latest in Fishing & Outdoors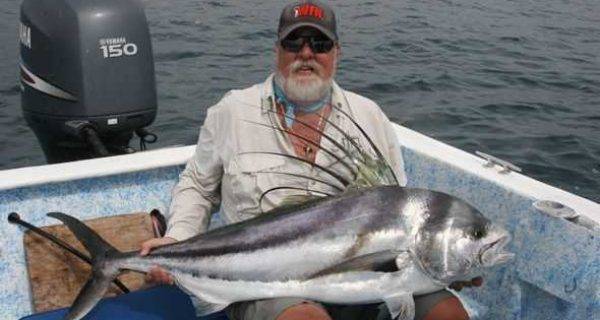 My son Charles and I are always looking for giant roosterfish— one of my favorite fish of all. It has a dorsal fin that kind of looks like the tail feathers of a rooster, thus giving it the name roosterfish. It is a member of the jack family and fights as hard as any jack does.

The two day competition was greeted by nearly calm conditions on the first day and it was only minutes after lines in that the first fish was released and tagged aboard the Kalex.