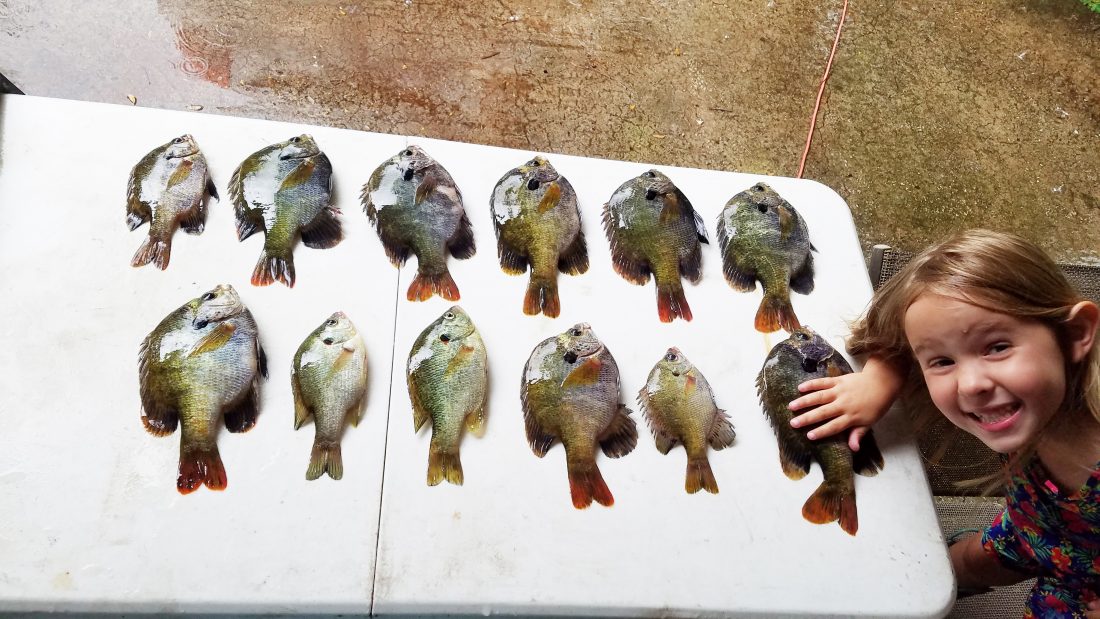 Even with the water levels down due to the drought we had some pretty good shellcracker and bluegill fishing and some great bass fishing this past month. The shellcrackers bedded from the outlet north to about Idlewild Lodge. The size of the fish has been real good this year and we really like seeing that. The bass fishing in May was excellent with some nice fish in the 3 to 6 pound range. They are starting to use a lot of frogs and such funning them across the peppergrass patches and worm fishing the weed lines and potholes. Top water action is doing pretty good too. I would throw a Heddon Pop-N-Image but don't forget the old faithful silver/black Rapala.
Also on June 10th we will be hosting the 3rd. Annual Panfish Challenge. Pana Vista Lodge and Big & Wild Outdoors Radio Show will host this year's event again. This event is different than most fishing events. It is geared around Family and Kids with a low entry fee of just $25 per boat and the first 100 kids will get a free Zebco combo or telescoping pole. You can also put as many anglers per boat as the coast guard sticker allows. It was a blast last year and we are projecting a good one again this year. All the kids in the event left as winners last year and it will be bigger and better this year.
We have "many" great sponsors this year so the payout will be bigger than ever!!! We will also have many other prizes to give away. 100% of all proceeds from this event will be donated to Everyday Blessings Children's Home & South Sumter FFA Alumni. You can visit Pana Vista Lodge facebook page as well as Big & Wild facebook page for details and can also call us at 352-793-2061 to register or for any questions.
Submitted By: Jim Veal Jr.
Pana Vista Lodge
Lake Panasoffkee, Fl.
352-793-2061