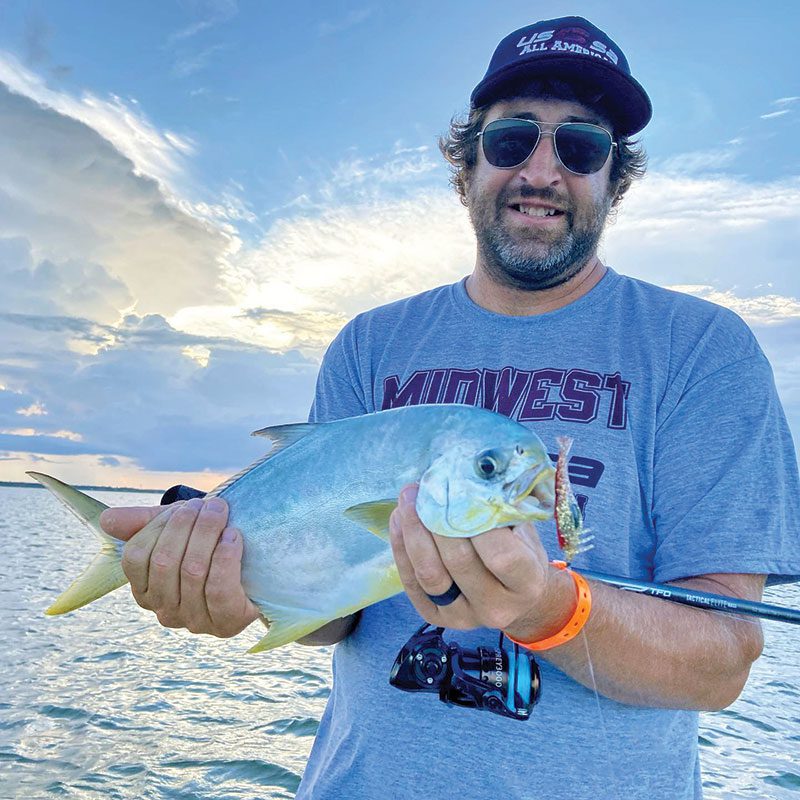 Few things get my heart pumping like fishing. The pursuit of fish, whether on the flats, on the beach or bass fishing the local pond, is always a thrill. Some anglers prefer specific techniques. For example, some prefer using only live or cut bait, while others are die hard artificial lure users. As for me, it depends on who is on board my skiff but my preference is artificial lures.

Artificial lures come in a variety of styles and colors and each has their own special use and purpose. But truthfully, I mostly use one lure, an artificial shrimp. Now there are many different versions and colors of the artificial shrimp, but I prefer the 3 inch D.O.A Shrimp in clear/gold glitter, model number 413. It's color, flash, action and fish catching ability has proved it's self worthy of space in my tackle box time and time again. This is the 1st of a 2 part write up on artificial shrimp, how and when it can be used and the ways it can be rigged. This first part will focus on different scenarios these baits are most effective.
Scenarios of use:
Winter time brings cooler water temperatures and fish push to drop offs /ledges to stay warm and ambush easy prey. Cast the artificial shrimp across the ledge and slowly let it drop into the zone and you are sure to get a bite from a hungry Sea Trout.
As the sun rises in the sky, redfish and trout will move from the drop offs/ledges to pot holes on the flats. Cast beyond the pot hole, and slowly work your artificial shrimp, with a twitch and pause technique.
In Spring and fall, artificial shrimp are deadly on tailing redfish. When redfish are tailing, they're are actively stirring up the bottom, searching and feeding for shrimp and crabs. Casting 2 feet beyond and 2 feet in front of the tailing fish, allows you to slowly work the artificial shrimp in the feeding zone. It will be very difficult for a tailing redfish to refuse such a presentation, but be care not to cast directly on the feeding fish, as this will cause it to spook.
During the summer, hot temperatures and bright sun pushes fish to shaded structure. Pitching docks with artificial shrimp, and working the lure slowly will prove to me most effective. Snook, tarpon, trout, redfish, black drum, mangrove snapper and sheepshead can all be found in the summer months under the docks, seeking shade and ambush points for easy targets. And all will eat and artificial shrimp.
Next month, we will focus on a few different techniques for rigging artificial shrimp. Until then, tight lines!
Capt. Jonathan Moss
Go Castaway Fishing Charters
www.gocastaway.com
(407) 760-8593