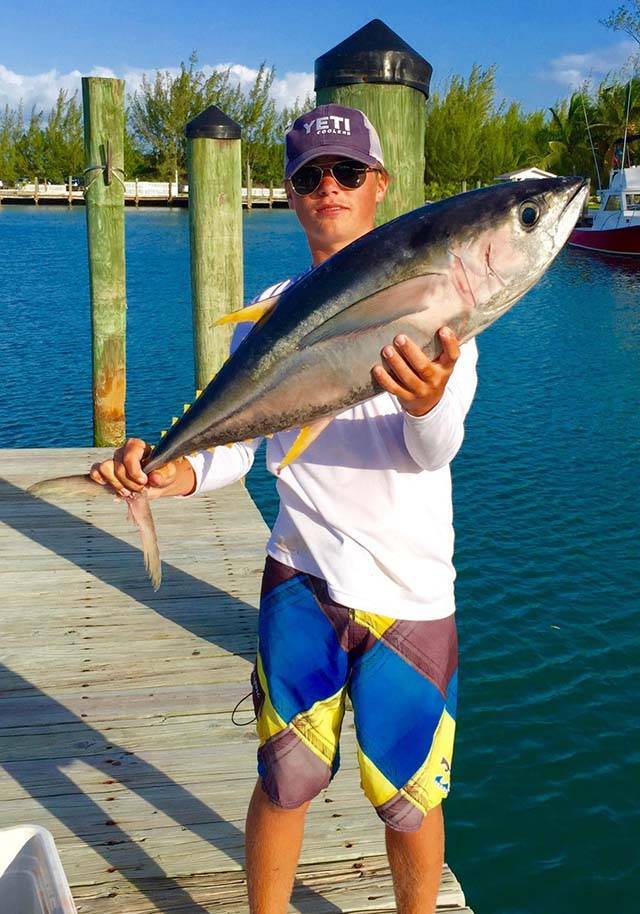 South Eleuthera continues to produce a strong pelagic bite as yellowfin tuna and mahi-mahi are running around the areas between Bamboo Point and north of the Bridge along the Atlantic. We even witnessed a large school of mahi-mahi running in the middle of the Exuma Sound about 13 miles south of the Bridge.  The mahi also raised a blue marlin that we hooked up to but got off.
This time of year lends itself to bottom fishing while chasing schools of jacks and yellowtails.  The bottom fishing for groupers and snappers are best at about 60 feet just off of Bamboo Point and use squid for best results. Also consider the reefs just north of Bannerman Town on the Exuma Sound side. Drifting these reefs at 50 to 70 feet has been productive.
Crawfish season is back in full swing as of August 1. Find the lobster in shallow waters along the coast of South Eleuthera but please do not shoot pregnant females and juveniles.  Check Bahamas on-line regulations for reference.