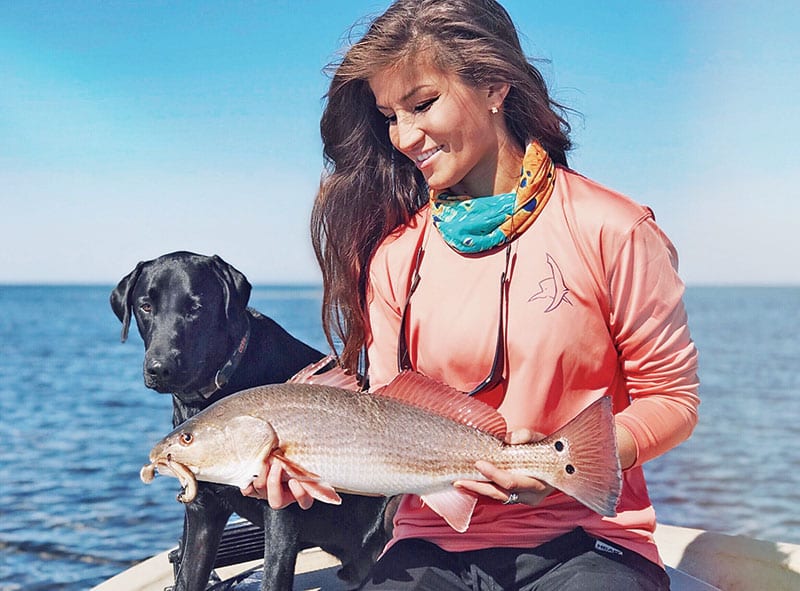 January fishing can be tough at times, but it can also be very, very good! Fishing is at its best between cold fronts, when the sky is clear, the sun is high and the wind is calm. Since the shallow water warms up the fastest, fish will move there seeking warmer water and food. Redfish and trout are mainly found here and they are usually feeding on shrimp and other small crustaceans.
Look for areas with white sand bottom or sandy patches within the grass flats in 1-3 feet of water. Artificial baits and fly fishing are great this time of year. Any lure that resembles a shrimp or small bait fish work well. Slayer Inc. stick baits and small paddle tails, in white or golden bream color, are my favorite.
The flounder bite nearshore is also good this time of year. Fishing 25'- to 50' around structures or on hard bottoms should get you some fish; live shrimp or bull minnows work the best. Try using a bottom rig with a 2- to 3-ounce sinker, a 20 lb. fluorocarbon line leader, and a 2/0 VMC circle hook for best results.
CAPT. JORDAN TODD
Saltwater Obsessions
850-227-6550