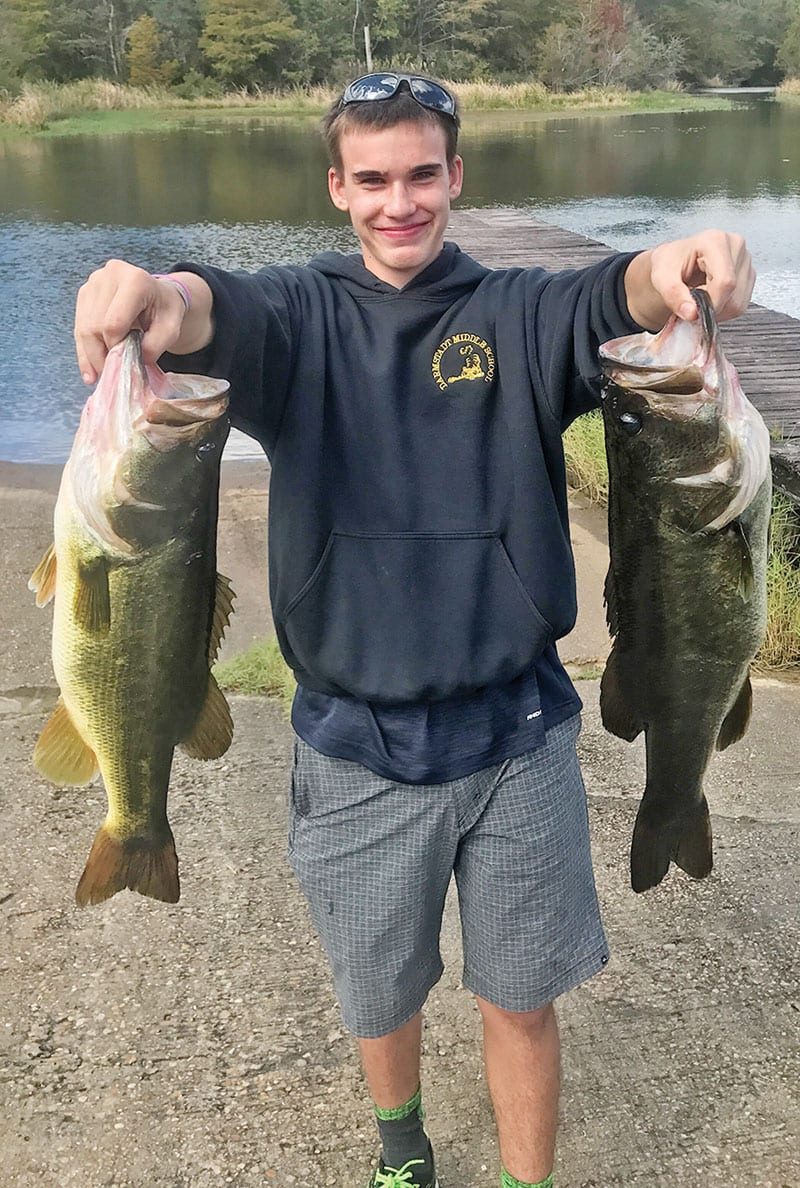 Lake Conditions: Down 1 foot, 62°, Clear.
Bass fishing has been good. They've been grouping up in schools all over the lake because they're feeding for the winter, and there are several ways to catch them now. A lipless crank-bait, like a Strike King Red Eye Shad in any color, has been very productive fished along the edges of the grass lines on the main lake. Using braided line allows you to present it more efficiently through the grass.
Swimbaits fished over grass flats have also been catching quality bass. A Strike King Rage Swimmer swimbait rigged with a weighted swimbait hook is a great way to cover water to find the big ones.
Stripers and hybrids are also starting to bite on the main lake and the Chattahoochee River arm of the lake. Use your electronics to find the bait and the stripers and hybrids will likely be there, too. I've found the best way to catch them is using a Strike King Tour Grade Titanium umbrella rig, rigged with 1/8 oz. jig heads and 3.75" Strike King Rage Swimmers in ghost shad. Use a big rod and braided line, then hold on tight because these big stripers will try to jerk the rod out of your hands!
Crappie have been biting very well and can be found grouped up in 10- to 12 feet of water. Use minnows and jigs for best results.
The recent cold weather has had the ducks landing on Lake Seminole in droves. We've seen many happy hunters coming off the water at Wingate's Lunker Lodge with nice limits.
CAPT. PAUL TYRE
[email protected]
850-264-7534