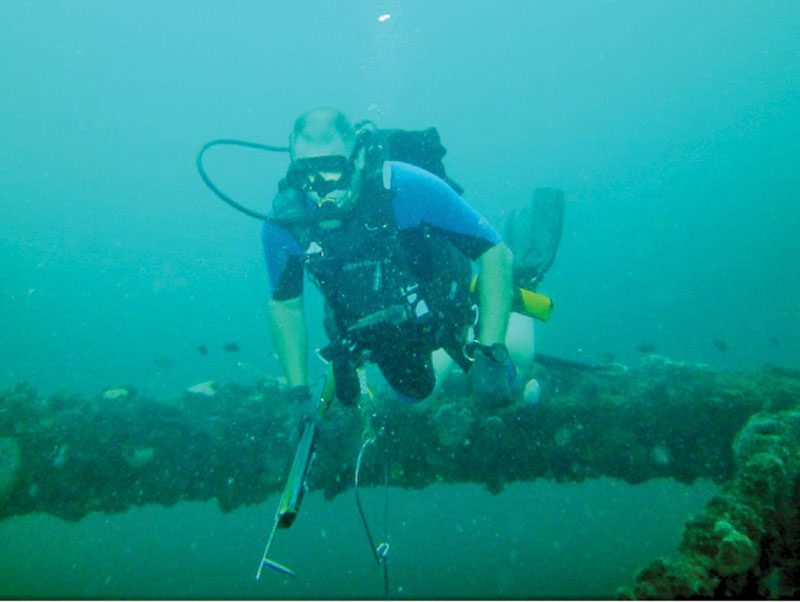 Winter is here in a big way. For me it's way too cold for diving, so I do a lot of fishing this time of year. The water is clearer and more predictable during the winter. If you choose to brave the cold you should see visibility between 30 to 50+ feet and the water temperature in the mid-50s to lower 60s.
Flounder have moved to the nearshore wrecks. You should also find red and scamp grouper and maybe even lobster on the wrecks and hard bottom areas to the west.
With the limited amount of fish open for harvest, this is always a good time to work on buoyancy, breathing control, gear placement, streamlining gear placement on your body, and even your underwater photography.
I also use this time of year to go over my boat and gear for maintenance and operating procedures. I start by making a list of items I want to cover like corrosion, wiring, broken items, upgrades, and scheduled/unscheduled motor maintenance. I start at the bow and make my way to the stern one item at a time. I've found that if you stick to your list you will get done faster than if you jump around as you find different items. This is also a great time to get the annual dive gear maintenance done as well. Get your dive gear to the shops early because it can take a few weeks to get it back and you done want to miss any of the good diving or fish at the beginning of the season. One thing that many divers tend to forget about is doing maintenance on their spear gun/pole spear. The tips all need to be sharpened and corrosion removed. If you are skilled enough, you might even want to open your spear gun trigger mechanism for cleaning and lubrication.
As always, Plan your Dive and Dive your Plan.
Thanks for reading!
CAPT. JAMES TEW
Kitchen Pass Dive & Fishing Charters
850-896-6476