Boats & Boating
Everything you need to know about boating from news, events, shows to boat reviews, maintenance, gear, accessories and more.
Latest in Boating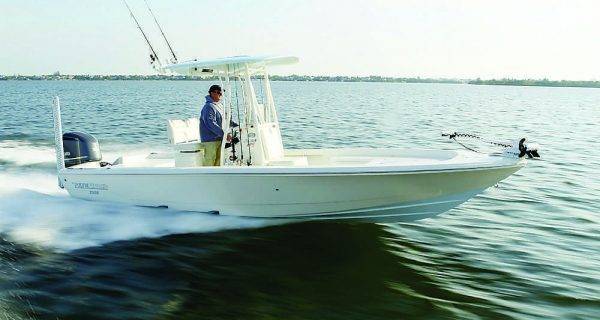 From offshore running and gunning one hour to pitching to potholes on the flats the next- all with real comfort, confidence and success. This is the new Pathfinder 2600 HPS, a combination of never before seen offshore running performance in a boat that will still seriously fish in 15″ of water. Imagine the possibilities: a high performance, twin- stepped hull and huge casting decks with walk-around gunwales; fore and aft offshore tournament-grade livewells and undergunwale fly rod storage; 27 inches of exterior freeboard, still trolling motor capable and with a fishbox big enough to fit a smoker king.
Boat Reviews
The SeaLander II is a pontoon type deck on an air boat type hull. The result is a fishing/party boat …
Piranha Boatworks of Sanford, Fla. has designed the ultimate fishing platform with its F2000 Flats/Bay boat. Drafting 6 to 8 inches, with a maximum of 150 hp, this sleek hull can get you to and from your favorite fishing grounds in short order. It offers all that Piranha Boatworks is famous for, a large forward casting deck, plenty of storage fore and aft and 6 under-gunnel rod holders.
Shows & Events
Gear & Accessories
Safety & Maintenance