Boats & Boating
Everything you need to know about boating from news, events, shows to boat reviews, maintenance, gear, accessories and more.
Latest in Boating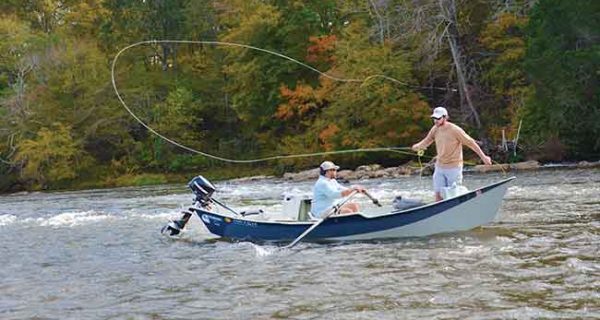 With two anglers flailing away from either end of drift boat, there is huge potential for monumental foul-ups. A drift boat and a good oar-man can be flyfisher's best friends, but there are some rules everyone must follow.
Boat Reviews
The SeaLander II is a pontoon type deck on an air boat type hull. The result is a fishing/party boat …
Piranha Boatworks of Sanford, Fla. has designed the ultimate fishing platform with its F2000 Flats/Bay boat. Drafting 6 to 8 inches, with a maximum of 150 hp, this sleek hull can get you to and from your favorite fishing grounds in short order. It offers all that Piranha Boatworks is famous for, a large forward casting deck, plenty of storage fore and aft and 6 under-gunnel rod holders.
Shows & Events
Gear & Accessories
Safety & Maintenance