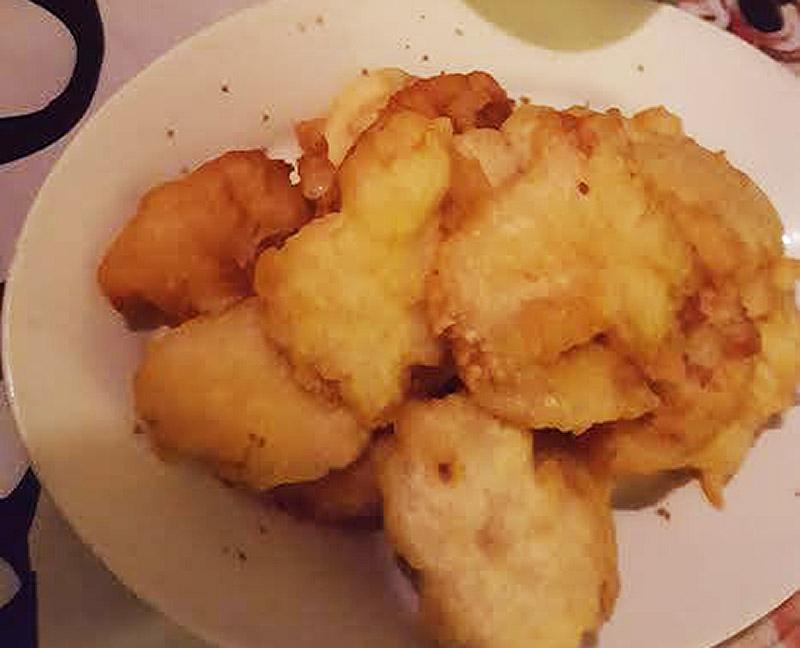 Ingredients
 Lionfish Fillets (allow at least ¾ lb per person)
Flour or yellow corn meal
Eggs
Sea Salt
Cooking Oil (Vegetable, Canola etc)
Juice Oranges (allow at least 1 per serving)
Limes
Tortuga Rum (or a suitable substitute will do…)
Ice cubes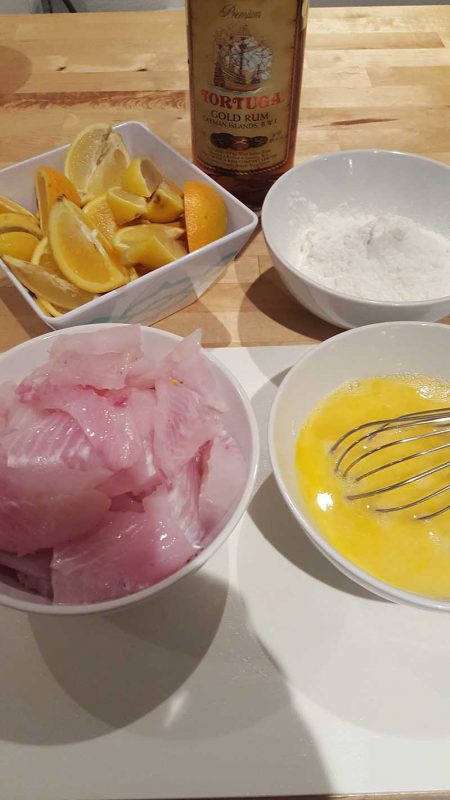 Prep
Cut lionfish fillets into chunks approx. 1½"-2" in size.
In your 1st bowl, whip several eggs.
In your 2nd bowl, pour some flour or corn meal.
Heat at least 1/4" oil in a large pan on med-high until you can get a strong "crackle" sound dripping in a small amount of the egg.
While oil heats, cut oranges in quarters and cut lime wedges.
Cook
Using tongs, dip lionfish chunks into eggs and then into the flour.
Place gently into heated oil separated by at least 1/2", turning over once, cook until golden brown on each side, careful not to over-cook.
Drain cooked chunks on a paper towel and sprinkle sea salt atop.
Just prior to serving, squeeze generous portions of orange juice over them all and serve right away. Have a few orange wedges and more sea salt handy on the table.
By now, if you have not already poured yourself some good rum over ice with a slice of lime… you are really missing out!
Enjoy, Bon Appetit and feel REAL GOOD about eating a delicious invasive species!
Recipe courtesy of Bob and Maria Hickerson, Team Frapper