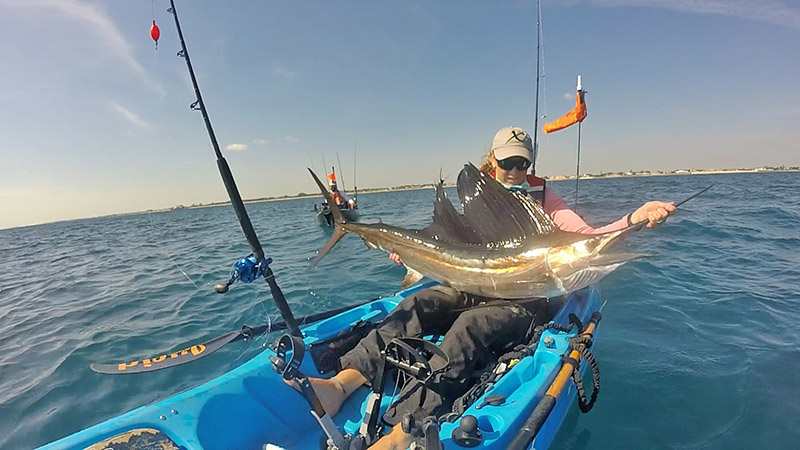 Where do you want to go? How much are you willing to risk? Oh, the mischievous sport of kayak fishing. With its limitless power to go wherever your heart seeks most. Only if you're willing to take the risk.
Most kayak fisherman will tell you they stumbled into plastic boat world to reach areas nobody else could reach. In fact, this is exactly why I got into it. Let's stop for a second. Just by saying you wanted to fish areas that nobody else could reach makes you something special. Kayak fishing is one of those hidden secret types of deals. Yes, it might be popular and yes it might be easier to manage. What is really behind the greatest of kayak fishing though? I was recently reminded as to why I love kayak fishing so much, and why I haven't purchased a boat again. It has zero to do with maintenance or cost. It has everything to do with its limitless power. Everything do with my style of fishing and that's to fish for everything.
It's the one boat that takes me everywhere. It's the one boat that challenges me to bring out the best of my abilities in every fishery. It's the one boat that caters to a fisherman who is limitless. It's the one boat that you can drag across the country coast to coast, freshwater to saltwater, inshore to offshore, all while allowing you to fish it productively.
True fishermen are truly limitless. They do not pick and choose the best conditions to fish, they do not choose the easiest bodies of water and they do not only fish for one species. They are not afraid to be challenged nor will they turn their nose up at an under-powered boat. If it gets us to the fish, we're designed to do the rest. That's where the fun begins.
Fishing is not about rules, fishing is the sport of finding the abnormal, finding the one thing that doesn't look right. On any body of water, you find that one thing that doesn't fit and you fish it. Fishing is what we make it. You have to take chances, you have to make changes, you have to risk taker. You have to go out there and throw things no one else is willing to throw. You will find this mentality buried to the core of every fisherman.
Taking all that I know about fishing and throwing it into a boat that was designed to take me everywhere makes me the most dangerous type of fisherman. It may sound silly or look silly or be silly, but the only true silliness comes from those who think they're bigger and better plastic.
At the end of the day, I'm just here to go fishing.
Christina Weber is a born and raised South Florida fisherman utilizing the fishing capital to the full extent. For her, kayak fishing happened by accident when she wanted to venture into uncharted waters that she couldn't reach by motor boat. Over time, she realized that a kayak could take her anywhere, and fish freshwater, saltwater, inshore and offshore all from her Hobie Outback. Christina has been competing in tournaments for over 10 years. For more on Christina, visit www.christinaweberfishing.com.