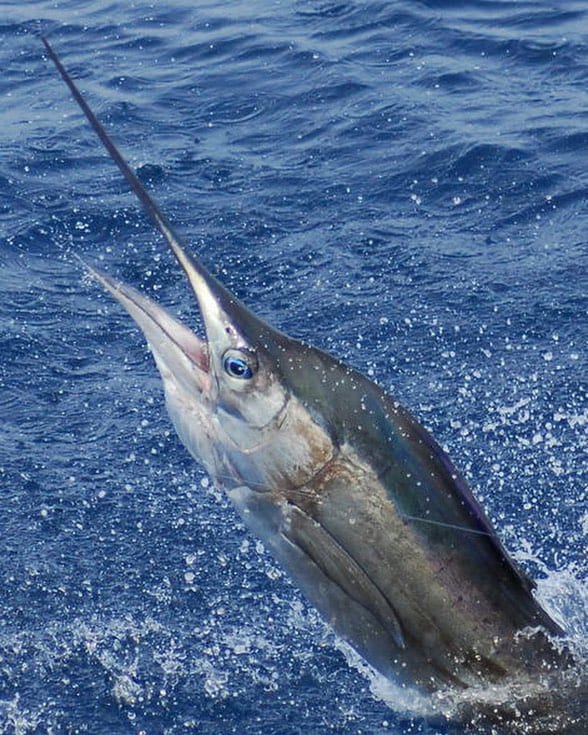 Happy New Year fellow fish fans!
If there's one thing I'm sure about, it's that, although 2017 offered up some great fishing, the weather was a little off. Excessive wind, rain and waves made it difficult to get out on a regular basis but when we did, it was worth it. January is one of my favorite months to fish off the Treasure Coast, but again, don't expect the weather to be overly inviting. Usually this time of year, the rougher the better.
Look for cold fronts with stiff north winds to push sails, mahi, blackfin tuna and all the other pelagic species down the reefs. While dredges work well for all species of fish year-round, this is the time when you don't want to be fishing without one. Focus around color changes, bait, and bottom structure for your best opportunities. Four small naked ballyhoo, rigged on circle hooks and fished behind mullet or ballyhoo dredges, is my go-to spread for this time of year. A squid chain is a great attractor too, especially on calmer days. Light line, and light drags is the recipe for success when targeting sails this time of year. Try fishing your baits just out of free-spool so when the fish bites there is less resistance allowing the fish to get the bait in his mouth easier. After a short drop back, push the lever forward and reel slowly. The key to circle hook fishing is let them eat and don't strike the fish.
While the beginning of the new year is known for its sail fishing, Martin County offers a lot more than just that right now. With warmer waters for the last few years, the reef fishing and bottom fishing has been very steady year-round. Unfortunately, grouper season just ended but there are still plenty of seabass and a variety of different species of snapper that you are allowed to target. Check out Capt. Rocky's deep-sea report from the Safari for a better idea of what's going on the bottom. Good luck out there and be safe. I hope your 2018 is Off The Chain, full of teaser bites and big thumps. Looking forward to seeing you on the rip.
FORECAST BY: Capt. Scott Fawcett
Off the Chain Fishing Charters
Phone: (772) 285-1055
Email: [email protected]
www.offthechainfishing.com